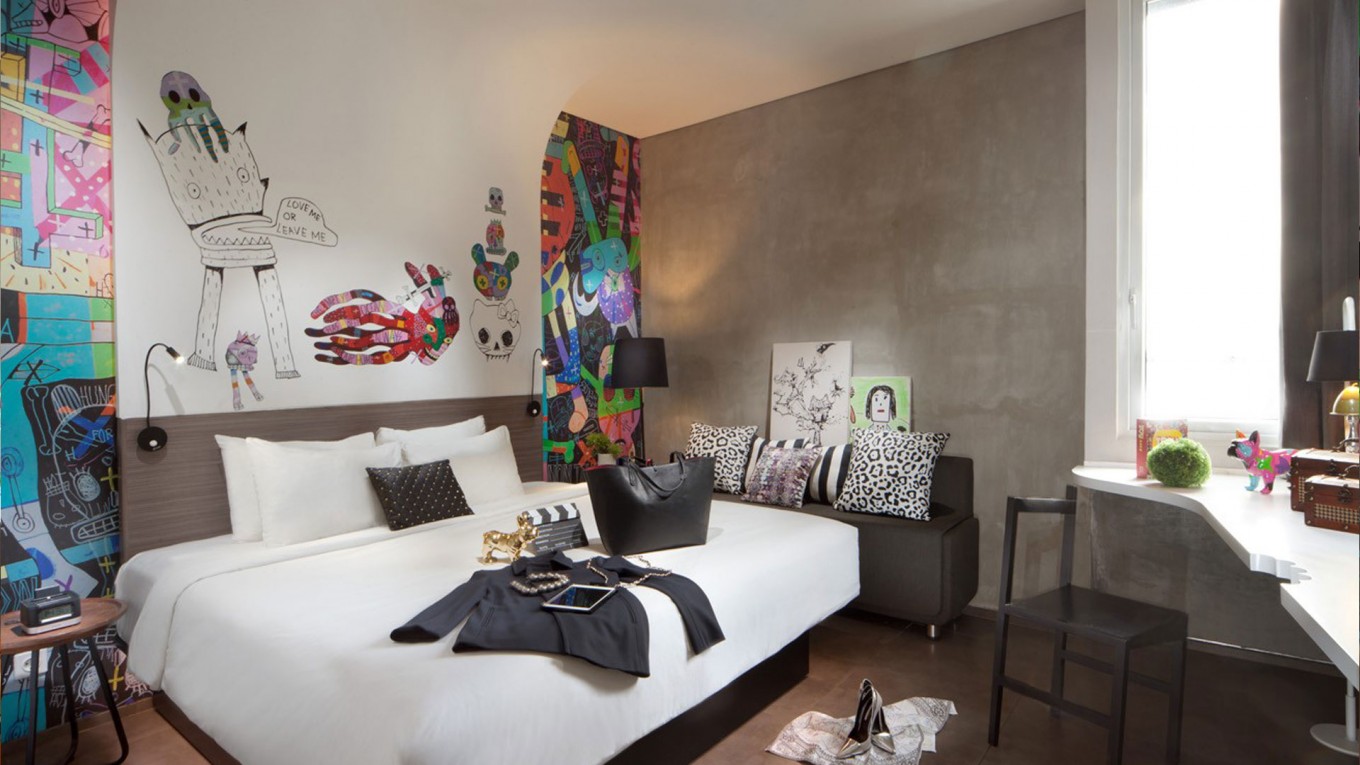 Bandung is not only known as a repository of various tourist destinations, but also has a range of hotels with unique and instagrammable designs. Stay at the following hotels, the photo gallery on your mobile is guaranteed to be filled with photos ready to beautify your Instagram feed.
Hotel Kollektiv
Not far from the Pasteur toll gate is an eco-friendly hotel with an industrial concept. This hotel is built with container material redesigned to make it unique and attractive. There are two types of rooms, namely Superior Room with an area of ​​approximately one container and Deluxe Room with an area of ​​approximately a combination of two containers. Located on the first floor of this hotel, Hara Restaurant is a restaurant serving a variety of dishes, especially Western and Japanese dishes.
Hotel Boutique Colmena
Located in the Dago district, Beehive Boutique Hotel features a minimalist Scandinavian interior design. This hotel is spread over 5 floors with 5 room types, including Olive Green, Dusty Miller, Maiden Fern, Lily of the Nile and Lily of the Valley. The two Lily-type rooms are my favorite room types because they have a different concept than other rooms, namely the angled glass skylight that is rarely found inside hotel rooms in general. The location of this hotel is quite strategic, close to the Paris Van Java shopping center, Babakan Siliwangi and popular cafes in Dago.
Summerbird bed and brasserie
Summerbird Bed and Brasserie is a modern concept accommodation located in the center of Bandung, right on Pasirkaliki. This inn has 28 instagrammable rooms designed in a variety of styles, some of which are vintage, rustic, Scandinavian, and French. Summerbird also has a no less interestingly designed cafe. The cafe is perfect to sit and enjoy Indonesian coffee and food while taking pictures. Location wise, it is also quite strategic, just a few minutes from Bandung Station, Hussein Sastranegara Airport and 23 Paskal Mall.
Sandalwood boutique hotel
Located in Lembang, Sandalwood Boutique Hotel offers European country house-style accommodation. There are 30 rooms of different types and you can choose according to your needs and facilities ranging from Deluxe Room, Junior Suite, Family Suite and Royal Suite. Each room is designed in a shabby chic style that is unique and different, but has the same theme, which is the style of a European country house. The view from the windows or balconies of the rooms is also different, some have a direct view of the pine forest, the mountain or the pool. This hotel is quite close to the main tourist attractions in Lembang such as Lembang Floating Market, Ranch and Lembang Scenic Market.